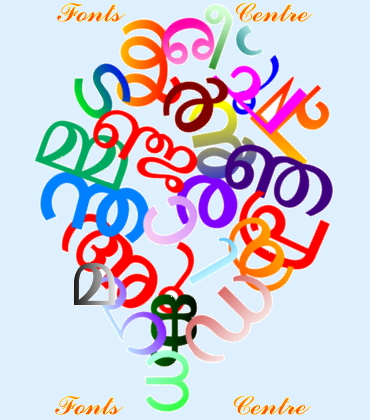 Fonts Centre

Some pages in this site contains text in Malayalam. You may have to download some Malayalam fonts to view the pages correctly.
Visit 'Font Centre' to download them and for instructions on setting up the browser to view Malayalam text correctly.


---



Tools and Utilities



Download various tools / utilities that provide support to display the pages correctly and, if you have your own website, to upload files to and download files from your site using File Transfer Protocol (FTP). These utilities include:

1. Mozhi Keyman
2. KeyMagic
3. InKey
(All three are transliteration support utilities to support typing using Unicode character set.)

4. CuteFTP Home (Evaluation Version), an FTP Client Utility used to transfer files between client computers and FTP Servers.


| | |
| --- | --- |
| Utility Name | Download Link |
| Mozhi Keyman | |
| KeyMagic | |
| InKey | |
| CuteFTP Home | |
---
To install any of the transliteration tools or CuteFTP, download the respective file, unzip / extract the downloaded file and double - click the Executable (exe) files to run the setup program.

---
KeyMan uses the input method 'Swanalekha' for Malayalam transliteration. To learn the key combinations to type in Malayalamusing KeyMan, refer the guide shown below.
You can download the guide in PDF Format
here
.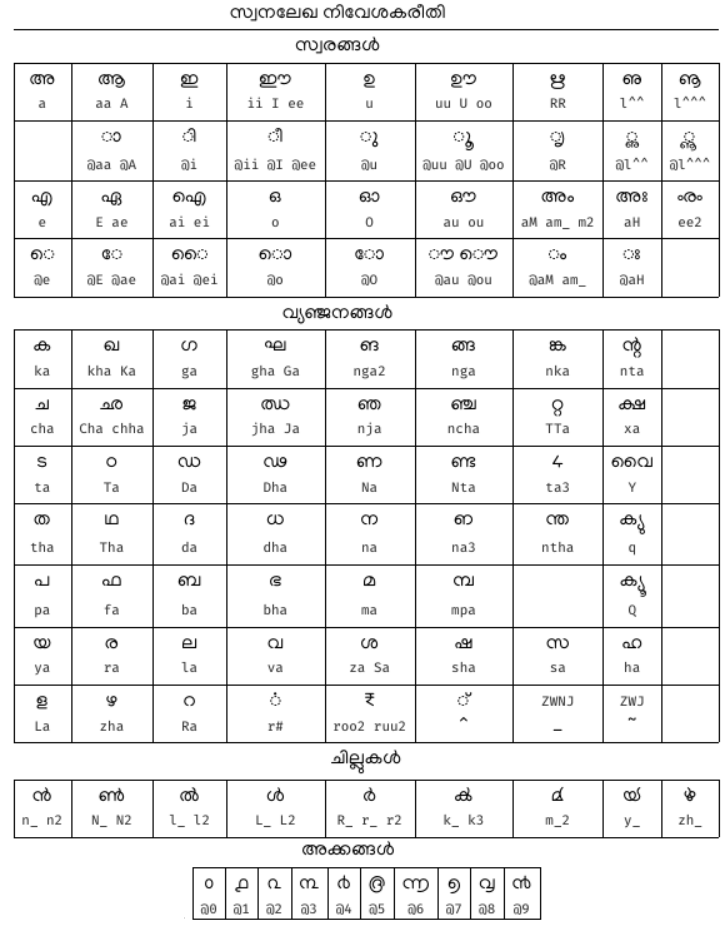 e.g.: For അച്ഛന്‍, type achChan~; മാതൃത്വം => maathRthvam~ അല്ലെങ്കിൽ mAthRthvam~; അജ്ഞത => ajnjatha; ഉജ്ജ്വലം => ujjvalam_ അല്ലെങ്കിൽ ujjwalam~.
For more examples, refer the
original documentation
.
---
Disclaimer
:
* The utilities listed above are third - party software and are provided here 'as is', only for ease of access to the users. The owner of this site does not provide any warranty / guarantee for the functioning of these utilities, nor shall be responsible for any eventuality that may arise out of the use of the software.
* The copies of the software listed above available on this site are the latest versions thereof at the time this page was last updated. However, users are advised to check the websites of the original developers / providers for any newer versions / upgrades that might have been released later.
* Any queries regarding these programs shall be directly taken up with the respective developers / providers.
Declaration / acknowledgement of Trademarks / Ownership
:
CuteFTP and CuteFTP Home are registered trademarks of
GlobalSCAPE
.
Mozhi Keyman is a product of
Keyman
.
InKey is the product of
InKey Software
.
Any other names refered above may be trademarks / registered trade marks of and copyrighted to the respective providers.
All copyrights / trademarks are hereby acknowledged.